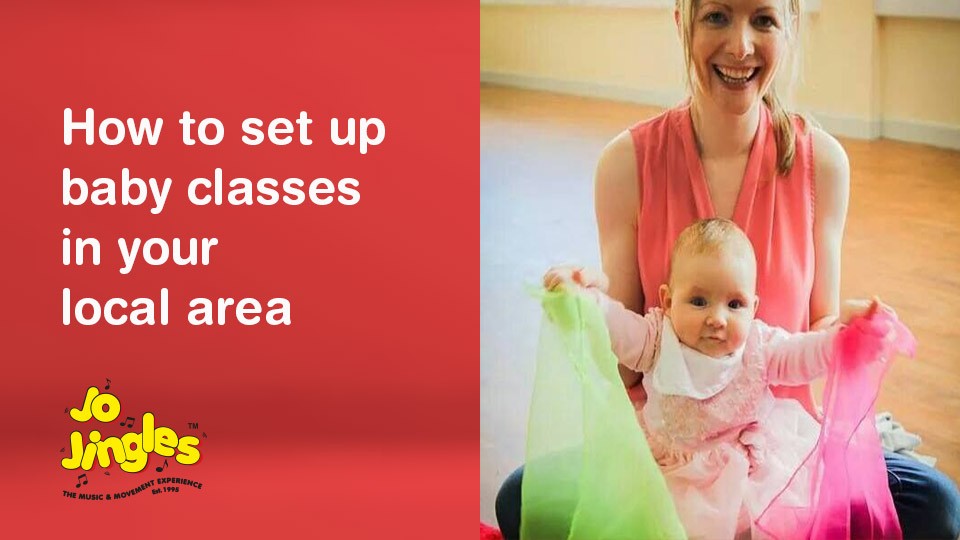 If you enjoy working with children, love music, singing and having fun whilst educating the next generation, you may be wondering how you can set up and run a baby music class in the area where you live.
The benefits of parents spending time bonding and engaging with babies is well documented and the pre-school children's activity market is booming as parents seek to find activities that will enrich their little one's early years.
All this adds up to baby and toddler music classes being a very popular choice for mums, dads and carers all around the country. So if you're looking to capitalise on this ever growing market for babies and toddlers music based fun and want to set up your own business, consider these steps for setting up your own music classes in your area.
Find a franchise

As baby classes are so popular, there are lots of established brands already offering baby and pre-school classes around the country, so you don't want to re-invent the wheel here. A great way to get into this booming market is by franchising.
Franchising is a great way to get into running your own business with the backing of a proven business model that works. As a franchisee, you will get to use the name, logo and services of an established business model in a specified area or territory that you will operate in – perfect for those looking to go into business but want less risk than going it alone can entail. Not all franchises are equal though so search for an accredited franchise using the British Franchise Association's directory.
Which baby music classes are best?

With so many baby music classes to choose from, you need to find a franchise that works for you. Do your research and speak to potential brands you want to work under to consider the training you will receive, existing customer reviews, the fees required to get started, the overall ethos and reputation of the brand and of course how friendly and helpful the Franchise Support Team are. Ultimately like all big decisions in life, you will get a gut feeling about the right path for you.
What skills do you need to run a baby music class?

Contrary to popular belief, you do not need to be 'musical!' to run baby music classes but Musical experience and knowledge does help. Obviously, it helps if you can hold a tune but as long as you're a positive, confident and enthusiastic person that genuinely cares about the well-being and enjoyment of the children and adults attending your classes, you could be a great class leader and baby music class business owner.
To run a successful baby music class in your area you need to be:
Well-organised and have strong presentation skills
Able to relate to young children and take pride in being involved in their education and entertainment
Self-motivated and able to manage your time efficiently
Confident enough to sing in front of and engage with up to 15 adults and children in classes
Jo Jingles can support you in providing baby classes in your area
If you think running baby, toddler and pre-school music classes is the career for you, Jo Jingles can support you in getting set up and running. Our current franchisees include an ex-paediatric nurse, ex college lecturer, a former solicitor and ex-teachers – so it's clear to see the Jo Jingles franchise appeals to a wide variety of people!
If you're looking for a change in career and want to join our franchise family where you can choose your hours, have fun and create positive music based learning experiences for under 5's in your area – we want to hear from you!
Category: Starting a Business
This article is from our business blog series
You may also be interested in these other articles from our business blog series
…………………………………………………..
Find out more about Jo Jingles
Jo Jingles provides music, singing and movement classes for children aged 3 months to five years across the UK. Our fun, interactive and educational classes are run by experienced class teachers at more than 700 centres nationwide.